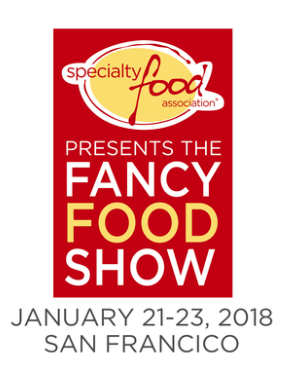 The Specialty Food Association has selected the three SFA members who will vie for top honors at the Front Burner Foodservice Pitch competition, taking place Monday, Jan. 22, from 5-6:30 p.m. at the Winter Fancy Food Show in San Francisco.
The finalists were chosen from a pool of applicants by members of the SFA Foodservice Council who voted on criteria including foodservice appeal, differentiation, and product innovation.
Contestants include Chitra Agrawal of Brooklyn Delhi who will pitch Tomato Achaar; Gerard Bozoghlian of Gardel's Fine Foods who will pitch Gardel's Chimichurri Autentico, and Daron Fitch of Food Specialties Trading/De Nigris who will pitch Modena Pearls to a panel of judges from the food, beverage, and hospitality industries. They include:
Adam Moskowitz, president of Columbia Cheese and Larkin Cold Storage.
Arn Grashoff, director of merchandising and marketing for European Imports.
John Venegas, regional vice president heading national pantry services for Best Vendors, the Canteen National Accounts arm within Compass Group.
Joanne Weir, a 4th generation professional cook and James Beard award-winning cookbook author.
In addition to hearing the pitches the judges will taste the products and assign scores for innovation, quality, and chef-appeal for foodservice. The winner will receive a promotional prize package from the Specialty Food Association including an ad in Specialty Food Magazine, editorial coverage in Specialty Food News, and more.
A networking reception with beer, wine, and hors d'oeuvres will immediately follow the competition.