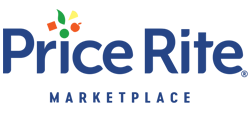 Keasbey, NJ (October 21, 2019) Shoppers who visit Price Rite Marketplace locations this month will find new plant-based food options from Purdue, Beyond Meat and Pure. The products will hit shelves starting Oct. 21 and include the following:
Perdue Chicken Plus Nuggets, Patties and Tenders
Beyond Meat Burger Patties
Pure Breakfast Patties
"Many of our customers have been asking for these products as an alternative to traditional meat and chicken offerings," said Jim Dorey, president of Price Rite Marketplace. "We are delighted to bring these high-demand options to shoppers and start filling this growing market segment."
Beyond Meat Burger is the world's first plant-based burger that looks, cooks and satisfies like beef without the GMOs, soy or gluten. Pure plant-based breakfast patties are a great source of protein, made with natural flavors and are dairy and gluten free; and Purdue Chicken Plus Nuggets, Patties and Tenders blend cauliflower, chickpeas and plant protein, with each serving equal to one-quarter cup of vegetables. The nuggets, patties and tenders are made with 100% all-natural ingredients, white meat chicken and contain no antibiotics.
"Our customers expect us to deliver incredible values on items they want at prices they love," noted Dorey. "It's part of our commitment to bring the best possible shopping experience to residents in the neighborhoods we serve."
Offering plant-based foods is part of Price Rite Marketplace's promise to bring new products and special finds to consumers at each of its 59 locations – and it's not the only change happening at Price Rite Marketplace, where stores are now offering customers a "Fresh New Look, Fresh New Deals, and Fresh New Finds."
To date, 32 stores have already celebrated grand reopenings in Pennsylvania, Connecticut, Massachusetts, New York and New Hampshire. The remaining locations will celebrate grand reopenings this fall and in the spring of 2020.
Customers who visit the rebranded stores will find bright, revitalized décor, including market-style produce departments brimming with fresh fruit, vegetables and organics. Each store will also include the new 'Drop Zone' stocked with special surprise buys on must-have grocery and private label items, and lower prices that extend across hundreds of products.
The new concept stores feature a creative design with quality products and deep discounts. In addition, Price Rite Marketplace has lowered everyday prices on hundreds of items with its 'Amazing Value!' offers across the stores. Customers will discover great weekly deals on their favorite items with new easy-to-find 'Spot on Savings!' signs with easy-to-shop bright red "spots" popping up in every aisle.
The new Price Rite Marketplace also offers a wider selection of Wholesome Pantry private label products, with free-from, organic, and gluten-free options; plus, a double-your-money-back guarantee on Price Rite Marketplace brand products. High-quality affordable meats, with brands such as Certified Angus® Beef, Perdue's No Antibiotics Ever Chicken, Wholesome Pantry organic chicken, and Oasis Halal, are also part of the many "Fresh New Finds!" at the rebranded stores.
Price Rite Marketplace is committed to providing the freshest selection of produce and bakery items, including a new bakery department featuring the 'The Sweet Spot' dessert case and an enhanced produce department with a farmer's market look and feel.
About Price Rite Marketplace
Price Rite Marketplace is a registered trademark of Wakefern Food Corp., a retailer owned cooperative based in Keasbey, NJ and the largest supermarket cooperative in the United States. Price Rite Marketplace opened its first store in 1995 under the name Price Rite Supermarkets, and currently operates over 59 grocery stores in Connecticut, Massachusetts, New Hampshire, New Jersey, New York, Pennsylvania, Rhode Island, and Maryland. Committed to providing the best value for customers, Price Rite Marketplace delivers a simplified shopping experience with top name brand foods and products and expanded fresh produce and organic offerings at exceptional prices. Price Rite Marketplace is also dedicated to fighting hunger through its annual Check-Out Hunger fundraising campaign and partnerships with Feed The Children and local food banks. For more information, please visit www.priceritemarketplace.com.