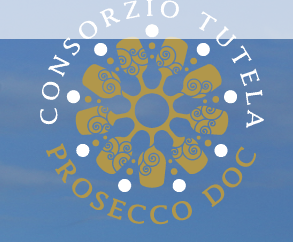 NEW YORK, June 29, 2022 /PRNewswire-PRWeb/-- The Prosecco DOC Consortium, the entity that oversees the production of the world's most popular sparkling wine, is counting down to the upcoming fifth annual 'National Prosecco Week' (NPW) - a trade, media and consumer campaign developed in tandem with Colangelo & Partners - taking place from July 18-24, 2022.
This year's celebration will continue the success of the Prosecco DOC, and the newly introduced Prosecco DOC Rosé, categories, through a nationwide partnership of over 600 participating retail stores and restaurants to date, including Buy Rite, Twin Liquors, Total Wines & More, ABC Fine Wine & Spirits, and many more. Together with the ecommerce partner City Hive, this year National Prosecco Week also includes over 2,000 online wine merchants, connected through the ecommerce platform powered by City Hive in service of the Casa Prosecco Online store.
For the second consecutive year, the Casa Prosecco online store will enable consumers to search for and purchase the largest selection of Prosecco DOC and Prosecco DOC Rosé from local and national retailers for delivery to their door. Simultaneously, for the first time ever, the National Prosecco Week website now features an interactive map to enable consumers to find participating restaurants and retailers in their area.
To drive consumer awareness, the 2022 campaign incorporates a robust digital and social media marketing campaign in strategic partnership with Thrillist, influencer activations, dynamic social media content and targeted media relations.
The fifth annual National Prosecco Week also features a renewed focus on consumer events & sponsorships, with two programmed events, organized in collaboration with CRU LUV in Chicago on Wednesday, July 20th, 2022, and in New York City, on Saturday, July 23rd, 2022. The events will combine a unique mix of Prosecco DOC and Hip-Hop music as part of creator Jermaine Stone's acclaimed "Pass the Aux" event series. For more information visit our website.
Last year's NPW reached over 218 million consumers and saw over 700 ecommerce and brick-and-mortar stores across 30 states participating. Retail partners reported significant increases in sales during the 2021 promotion, ranging from +7.6% to +274% and a sample of 150 participating stores sold Prosecco DOC for $226,121 in July 2021 with 4,384 bottles sold, an increase of nearly 700% compared to July 2020. U.S. consumers continue to express interest and curiosity in Prosecco DOC for its pleasing palate and approachable price point, the Prosecco DOC Consortiums is committed to enlisting consumers across the country to share in this year's celebration.
"We are very excited for the fifth annual National Prosecco Week, finally with more in-person opportunities and chances to toast together to our glorious denomination" commented Stefano Zanette, President of the Prosecco DOC Consortium. "We hope to build on the momentum from last year and continue to connect with more retailers, strategic partners and ultimately more Prosecco lovers in the U.S."
Prosecco DOC welcomes retailers and restaurants to participate in this nationwide celebration by hosting in-house or digital promotions, educational seminars, virtual tastings, package inserts and discounts. The following renowned Prosecco DOC producers are participating in this year's campaign, including Bottega, Botter, Ca' Furlan, Cantine Riondo, Casa Vinicola Abbazia, Gancia, Pizzolato, La Gioiosa, La Marca, Le Contesse, Mionetto, Pitars, Ruffino, Torresella, Val d'Oca, Valdo, Villa Sandi, Viticoltori Ponte, Zardetto and Zonin.
Participating retailers and restaurants are provided dynamic and educational POS materials to inspire consumer interest in the promotion. Additional benefits for participating partners include advertising support with National Prosecco Week's media partners, social media marketing, press support, and digital marketing. All partners will be featured on the National Prosecco Week website (http://www.casaprosecco.com/national-prosecco-week).
For more information on National Prosecco Week, please contact Noemi Mengo (nmengo@colangelopr.com) or Stefán Sigurðsson (ssigurdsson@colangelopr.com) of Colangelo & Partners (http://www.colangelopr.com), the agency of record in the US for the Prosecco DOC Consortium. To stay updated for upcoming events and promotions, follow Prosecco DOC on Facebook (@proseccodocusa), Instagram (@proseccodoc_usa), and the Consortium's official US website, http://www.casaprosecco.com. If you are a retailer or restaurant interested in participating, please reach out to npwretailers@colangelopr.com
About The Prosecco DOC Consortium:
Prosecco was granted the Controlled Designation of Origin status on July 17th, 2009, and the Prosecco DOC Consortium (Consorzio di Tutela della Denominazione di Origine Controllata Prosecco) was created on November 19th of the same year to coordinate and manage the Prosecco DOC. The organization unites the different groups of manufacturers—wineries, individual and associated vine-growers, still wine and sparkling wine producers—to ensure the designation continues to grow and that the production regulations are complied with.
About Prosecco DOC:
Prosecco DOC wines come in Spumante (sparkling), Frizzante (semi-sparkling) and Tranquillo (still) varieties. The wines are made from mainly the Glera grape, native to North East Italy for thousands of years, and can be combined with a maximum of 15% of the following grapes: Verdiso, Bianchetta Trevigiana, Perera, Glera lunga, Chardonnay, Pinot Bianco, Pinot Grigio and Pinot Nero. Prosecco Frizzante and Spumante varieties get their famous bubbles using the Secondary Fermentation production method, bottled under high pressure after fermentation in bulk tanks called autoclaves, as opposed to the traditional method, which bypasses the autoclaves and is used for other sparkling wine varieties. The end result is a brilliant straw yellow wine with fine, persistent perlage and aromas of white flowers, apple and pear. It is fresh and elegant on the palate with moderate alcoholic strength.
From August 11, 2020, the competent bodies (Italian Ministry of Agriculture) have allowed the production of Prosecco DOC Rosé, made from at least 85% Glera and 10-15% Pinot Nero only in the Spumante (sparkling) version and with the drier styles (from Brut Nature to Extra Dry). Prosecco DOC Rosé undergoes a longer second fermentation in the autoclaves (60 days as opposed to 30 days for Prosecco DOC), has a pale pink color and a fine and persistent perlage, and features aromas of white flowers, notes of apple and citrus, and scents of strawberry and raspberry. For more information regarding Prosecco DOC and Prosecco DOC Rosé, visit http://www.casaprosecco.com.
About Colangelo & Partners:
Colangelo & Partners (http://www.colangelopr.com) is the leading fine wine and spirits integrated communications agency in the United States, sought after by top brands and industry players for the quality of their results, creativity, and return on investment. The professionals at Colangelo & Partners work with integrity and passion to influence how US audiences perceive their clients: Earning consistent, high-quality positive media coverage; organizing signature events; strategizing and executing standout digital campaigns; and implementing trade programs that strengthen relationships within the industry. Colangelo & Partners' clientele includes global, instantly recognizable brands and passionate, up-and-coming vignerons and distillers; regional and national institutions; and technology and e-commerce companies innovating in the beverage alcohol sector.
Media Contact
Noemi Mengo, Colangelo & Partners, (646) 624-2885, nmengo@colangelopr.com