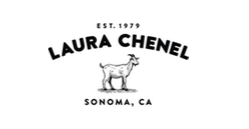 Dear Valued Customers,
We are committed to bringing good, wholesome food to home cooks and chefs across the nation. With this in mind, for the last ew years, we've made delicious, award-winning, gut-friendly probiotic goat yogurt that was well received by our consumers.
However, with the recent rising costs of milk and other materials, we can no longer produce this product at an affordable price. Effective September 30, 2022, we will be discontinuing the Laura Chenel Probiotic Goat Yogurt line (Plain & Vanilla 4.75 oz. and Plain 23 oz.).
Below is an overview of the final dates for orders:
• _September 14: Last order submission
• _September 30: Final ship date to distributors
Other than freeing up resources, this change does not impact any of our other product lines at Laura Chenel or within our family of brands, St. Benoit Creamery and Marin French Cheese Co. We thank you for your hard work and dedication helping to distribute and sell Laura Chenel Probiotic Goat Yogurt.
If you have any questions, please don't hesitate to reach out to:
Durae Hardy, Laura Chenel Brand Manager at durae@laurachenel.com, or Michelle Sheely, Head of Sales, St. Benoit Creamery & Laura Chenel Yogurt at michelle@stbenoit.com.
Sincerely,
BJ Frank