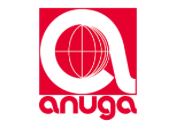 Nr. 6 / Cologne, 9/13/2022
ANTAD and Koelnmesse cooperate to increase the international food & beverage participation in Expo ANTAD

Expo ANTAD and Koelnmesse, two world class organizations, unite their vast economic potential. Expo ANTAD is a bridge between the US market and Latin-America.

Koelnmesse, one of the top 5 trade fair organizations in Germany, with its flagship event ANUGA, reinforces its presence in the American continent by signing a Memorandum of Understanding with the National Association of Supermarkets and Department Stores - ANTAD, and will promote companies from all over the world to participate at Expo ANTAD 2023, which will take place from 7 to 9 March in Guadalajara, Mexico.

As a first step, the two organizations will join forces and take advantage of the strengths of each counterpart in both sides of the market with Expo ANTAD, the main event in Mexico of the beverage and food industry for retailers, hotel and restaurant owners ("HoReCa"). ANTAD has a wide outlook of the demand in these sectors in Mexico and the region. Koelnmesse will contribute with its knowledge and global network within the food industry. "Food and food technology is one of the focus areas of Koelnmesse, with our flagship events Anuga and ISM, and other commercial events all over the world, such as ANUFOOD, THAIFEX - Anuga Asia and Alimentec. We hope to expand our portfolio in Mexico with ANTAD as our partner", said Denis Steker, Senior Vice President International of Koelnmesse. As a second step, ANTAD and Koelnmesse have the intention of exploring additional cooperation projects, also in non-food related sectors.

As a result of this strategic partnership, Expo ANTAD reaffirms its leadership as the largest and most important event in its industry in Latin-America, "This cooperation agreement with Koelnmesse, the organizer of the most important food industry event in the world, ANUGA, will bring to our event exhibitors from all over the globe, which will allow to broaden the variety of products in the shelves of our associates in benefit of the consumer, and also attract investment to our country", said Vicente Yanez Solloa, Executive President of ANTAD.

This alliance comes at a decisive moment for the industry. While the geopolitical situation in the world and the interruptions to the commercial supply chains are generating increasing uncertainties, regional trade fairs will see a boost for reshoring and nearshoring opportunities. To this background, Koelnmesse is leveraging the opportunity to expand its portfolio into Mexico. On one side, Koelnmesse's clients will benefit from having access to a prosperous food and food technology market with convenient commercial regulations. On the other hand, the Mexican retailer sector will benefit from having access to new stakeholders and products in the region.

About Koelnmesse:
Koelnmesse employs around 1000 people. As a city trade fair in the heart of Europe, it occupies the third largest trade fair grounds in Germany and, with almost 400,000 m² of hall and outdoor space, is among the top ten largest trade fair grounds in the world. Each year, Koelnmesse organises and manages around 80 trade fairs, guest events and special events in Cologne and in the most important markets all over the world. Its portfolio reaches over 54,000 exhibiting companies from 122 countries and around three million visitors from more than 200 nations. Until 2030, Koelnmesse is investing more than 700 million euro in the development of the trade fair grounds into the most extensive investment programme in its history, to allow it to cover all event formats in the future.

About ANTAD:
The National Association of Supermarket and Department Stores, Civil Association, ANTAD, promotes the development of the retailer market and its suppliers in a market economy with social responsibility. Since 1983 it has become an important indicator of economic behavior in Mexico, given that through the information given by its Associates, it publishes sales data of the sector, regarding opening of new stores, employment, and other data that although doesn't represent 100% of the country, it does denote the largest supermarket chains, department stores and specialized stores in the country. Currently, it comprises 33 supermarket chains, 14 department store chains, and 58 specialized chain stores, adding 46,350 stores in more than 21 million square meters of sales floor.