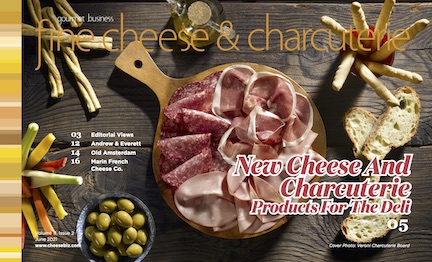 Post Pandemic Business Revival Is Underway
In the last few months I have attended four different trade shows and events in the industries that we serve, and the experiences were all very positive. In talking to vendors and retailers in my travels from a variety of different industries there was much optimism and excitement to get back to a normal work routine once again. Many of the vendors that exhibited expressed some doubt as to whether the attendance at these shows was going to justify the expense, and all were very presently surprised to see the isles full, and business being conducted.
Specifically in the food industry, there was an overall consensus that the Pandemic in some ways was very positive for sales, but it wasn't without challenges, especially supply chain as well as relating to rethinking business processes to account for employees working remotely. Understandably I hear that some of the progress with new account placements was slowed somewhat because retailers were unable to have meetings with new prospective vendors and thus category reviews were put on temporary hold. Sometimes you might expect that innovation may be halted for a short period of time in response to the delays in the marketplace, but the reality is that many companies continued creating new and exciting products to bring to market, which we look forward to reporting in our future publications.
The most important take away from these shows is that retailers were resuming category reviews once again, and were eager to learn about new product offering available in the marketplace. I am hopeful that the fantastic attendance at the shows so far is an indication that the next few months will see a brisk pace of business, and more new business opportunities opening up for everyone. As more important food shows take place during the second half of the year, I look forward to seeing the post Pandemic business revival continue to escalate, and help put the challenges of the past in the rear view mirror once and for all.