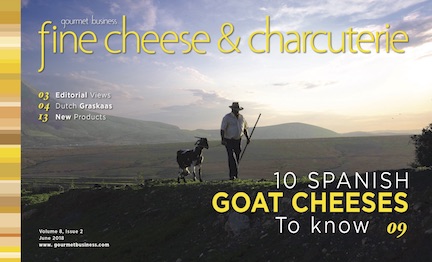 The Snacking Options Keep Growing
The snacking category has been receiving a lot of attention lately, and the food options keep proliferating. I could really see the change when I visited the Sweets & Snacks Expo last month in Chicago. The packaged snacks are getting healthier, more exotic, and very flavorful too.
The cheese and cured meat suppliers seem to be warming up to the opportunity too, creating interesting combination packs and smaller cheese portions. Not all consumers are going to be attracted to dried chickpea snacks and seaweed crisps, regardless of how good the flavorings can seem. I think that cheese and ham is going to seem like a more attractive option to many consumers since it can provide a healthy snack that anyone can love.
The key for cheese and cured meat suppliers will be to create additional items that are packaged well and offer an appealing meal for those on the go. I applaud Fabrique Delices for their new Pate and Crackers combination pack…the first I have seen. I hope that more innovative products like this make their way to market, and expand the product offerings for this category.