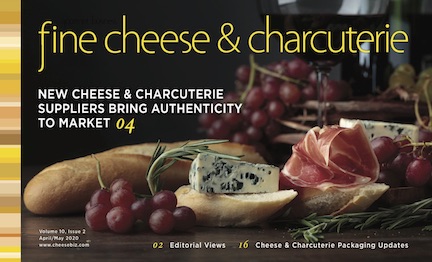 Developing The Snack Channel
I can't say that I am surprised to see shorter lines at the deli counter these days. It is true, at least in my home state, that stores have to limit the number of customers in the store to a fraction of the capacity, but that doesn't explain all of the sudden reduction in demand. I think that the thought of having someone touch your food and slice it by hand in this time of a pandemic, not to mention standing in line, has consumers shying away and finding alternatives. The packaged, pre-sliced, deli meats and cheeses on the other hand, seem to be selling briskly.
Fortunately, many cheese and charcuterie suppliers had already begun developing the facilities and capability to slice and package their products so that they can sell in any retail environment. This has also created the opportunity to think about interesting combinations of products that could be packaged together to create a combination pack, antipasto tray, or snack pack.
Snacking is a great way to introduce new consumers to the world of cheese and charcuterie. The Millennial generation has already signaled to the market that they demand high-protein and satisfying snacks that are portable and easy to eat without utensils of any kind. This industry already had the product that they have been looking for, we just had not packaged it in such a way as to make our products an attractive option. I am excited to see that the quality of the product going into these packs are premium offerings that will excite the taste buds of a new consumer, and turn them on to our products. Principe has even elevated their offering by being the first supplier to include exclusive DOP products from Italy into their new pack. The timing is perfect for these snack products, and all of these excellent new offerings coming into the channel should provide ample choices to buyers that are growing their SKU counts.
You will see in the coming pages that there are plenty of new and interesting cheese and charcuterie products coming to market this year including some great snacking options. The snacking options will hopefully attract some new retail environments to the cheese and charcuterie category too such as convenience stores and coffee shops that are looking to enhance their add on sale options for their patrons. The snacking area is something that everyone should be looking to for growth in the coming years because the timing couldn't be better.